The best in the west
ABOUT
Chezy Champs is an annual off-season FIRST robotics tournament hosted by Team 254. The tournament takes place in late September, at Bellarmine College Preparatory in San Jose, California. This fall, Team 254 is hosting the fifth annual Chezy Champs, a premiere off-season FIRST Robotics competition event. 40 teams will come together in San Jose to battle it out to determine the best in the west.
Chezy Champs is free and open to the public.
Questions? Contact us at
INFORMATION
Chezy Champs features an entertaining show, competent volunteers, and a focus on the team experience. There will also be 254-style photo shoots for all robots Friday evening, blue banners and awesome trophies, and rule changes.
When: Saturday and Sunday, September 29-30, 2018 (With Friday night load-in)
Where: Bellarmine College Preparatory, San Jose, California
Registration: $300 ($600 for field-side pit)
Volunteer Signups
We need many volunteers to make Chezy Champs a success! If you are interested in volunteering, please fill out this form.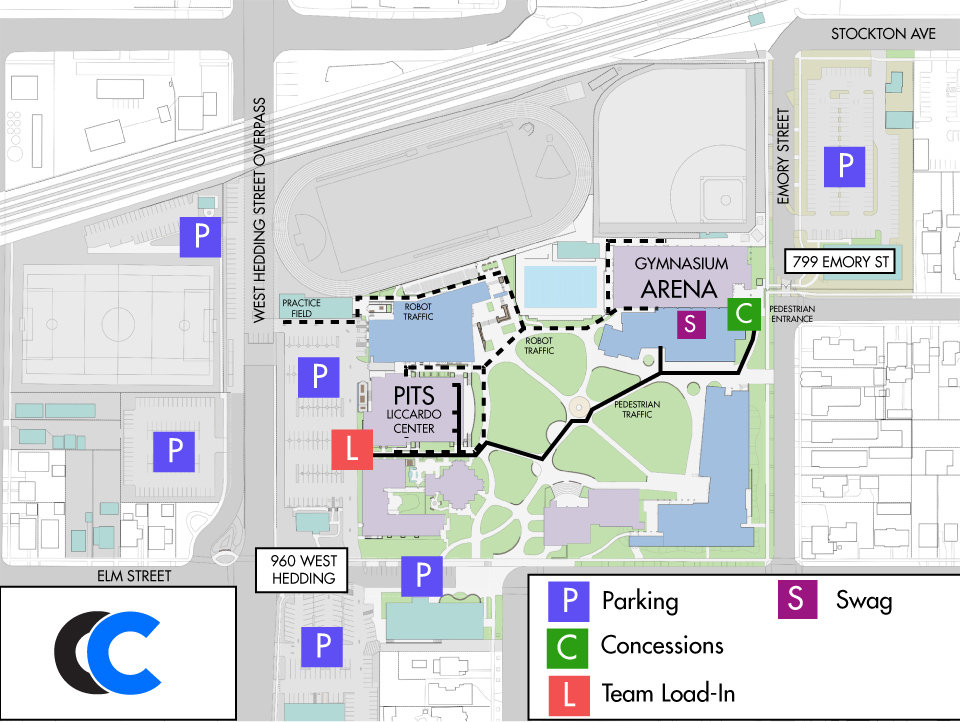 MAP
Chezy Champs has two parking areas which are not directly connected to each other:
Pit Parking
Limited pit parking is available at 960 W. Hedding St. San Jose
Arena Parking
Take Stockton Ave to 799 Emory St. San Jose
SCHEDULE
Friday, September 28
6pm
Venue Opens to Teams
6-9pm
Team Load-in
7-9pm
Open Practice Matches
9:30pm
Venue Closes

Saturday, September 29
8am
Venue Opens
9-9:30am
Driver Meeting
9:30-9:45am
Opening Ceremonies
9:45am-12pm
Qualification Matches
12-1pm
Lunch Break
1-7pm
Qualification Matches
7:30pm
Venue Closes

Sunday, September 30
8:30am
Venue Opens
9:15-9:30am
Opening Ceremonies
9:30-11am
Qualification Matches
11:45am-12pm
Alliance Selection
12-1pm
Lunch Break
1-4:30pm
Elimination Matches & Closing Ceremonies
6pm
Venue Closes
RULES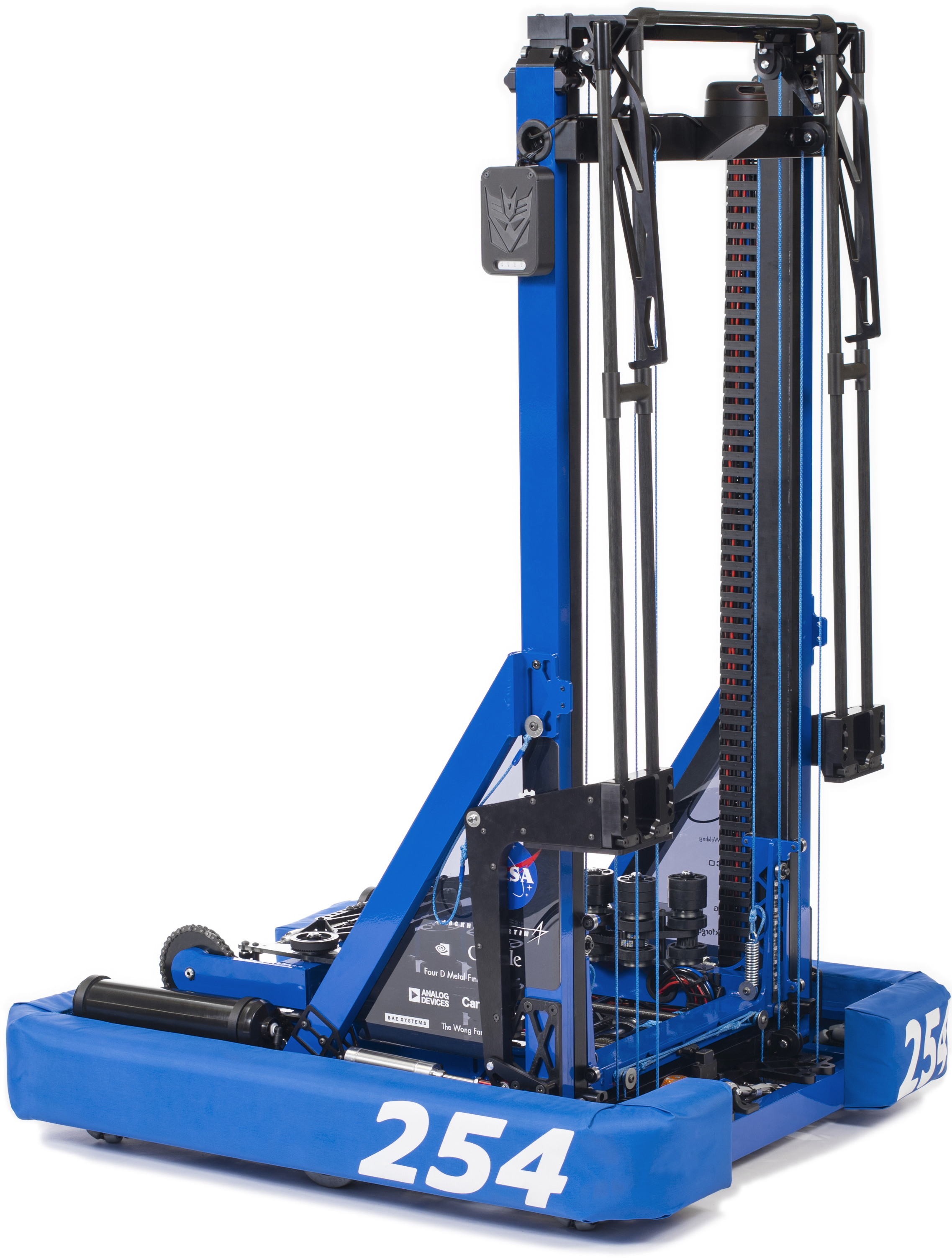 Chezy Champs will be played under the FIRST Power Up rules with the following modifications:
Inspection
There will be no robot inspections conducted, and teams are allowed an extra five (5) pounds weight for repairs and minor modifications. Event organizers may conduct ad-hoc inspections at any time; violations identified must be corrected before the robot can participate in subsequent matches, and teams may be retroactively disqualified from past matches for egregious violations that resulted in a competitive advantage.
Gameplay (changes to existing rules are underlined)
In general, minor violations of game rules that, in the best judgement of the REFEREES, meet ALL of the below conditions, will not be penalized:
Are accidental
Do not pose a safety hazard
Do not change the difficulty of the game for either alliance
G09. Launching POWER CUBES is okay. Robots may launch power cubes without restriction, so long as doing so would not also violate S01, G20, G21, G24, or G25.
G22. One POWER CUBE per ROBOT. ROBOTS may not control more than one (1) POWER CUBE at a time, except when breaking the plane of their own EXCHANGE ZONE.
G25. PLATES are moved by POWER CUBES, not ROBOTS. Except via the weight of placed POWER CUBES, ROBOTS may not directly or transitively cause or prevent the movement of PLATES to their ALLIANCE's advantage. Movement, or prevention of movement, of PLATES because of momentary ROBOT action resulting in minimal PLATE displacement is not a violation of this rule. A ROBOT forced to affect the position of a PLATE because of contact by an opponent ROBOT either directly or transitively through a POWER CUBE or other ROBOT (e.g. a ROBOT wedged underneath the SCALE by the opposing ALLIANCE either intentionally or accidentally) is not a violation of this rule.
A04. Stay out of your opponent's side of the FIELD. During AUTO, no part of a ROBOT'S BUMPERS may pass from the NULL TERRITORY to the opponent's side of the FIELD. Violation: FOUL. If contact is made with an opponent ROBOT in their side of the FIELD (either direct contact or transitive contact through a POWER CUBE), TECH FOUL and YELLOW CARD. If the contact prevents the opponent ALLIANCE from achieving the AUTO QUEST, the associated Ranking Point will be granted automatically.
Alliance Selection
Chezy Champs will use four-team playoff alliances. All rules governing their selection and operation will be identical to those for Championship playoff alliances in section 10.11.1 in the official manual.
SPONSORS
Interested in sponsoring Chezy Champs? Contact us at

The VEX Robotics Design System offers students an exciting platform for learning about areas rich with career opportunities spanning science, technology, engineering and math (STEM). These are just a few of the many fields students can explore by creating with VEX Robotics technology. Beyond science and engineering principles, a VEX Robotics project encourages teamwork, leadership and problem solving among groups. It also allows educators to easily.

Advatek Lighting has a reputation for designing and manufacturing innovative lighting control products. Advatek builds the lights used on the field at Chezy Champs 2018.